Cheerful Ghost is Brought To You By
These are the fine people that made Cheerful Ghost. If you want to know more about them and where you can find them online, you came to the right spot.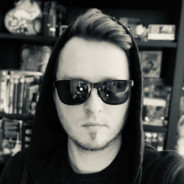 Jon Dodson created Cheerful Ghost in a fit of inspiration after finding no great way to list all the video games he owned. After sketching out early site concepts he realized that Cheerful Ghost was more than just a place to curate your video game list, it was awesome to talk about games too. He has been a Software Engineer for 10 years and has played video games ever since he was a wee lad.
Travis Newman is the Sr. Vice President of Awesome at Cheerful Ghost, and just made up that title 15 seconds ago. He handles the front-end design at Cheerful Ghost. Travis is a web designer/developer from Virginia, but he's always been a gamer. His love of gaming sputtered to life when he was about 4 with the Atari 2600 and was in full swing with the NES. Currently, he's mostly a PC gamer but will game on pretty much anything you put in front of him.
The Roundtable Cast
Tim "Timogorgon" Crosson is an occasional contributor to Cheerful Ghost and frequently appears in the Roundtable discussions. Tim has been an avid gamer since age 4 when he got to play The Legend of Zelda for the first time. He will play games on pretty much any platform he can get his hands on, but if he had to pick a favorite it would be the PC. Tim lives in Southern California where he shares his love of gaming with his wife and three kids. (As well as anyone else he can convince to play with him.)