https://cheerfulghost.com/jdodson/events/135/nintendo-switch-live-stream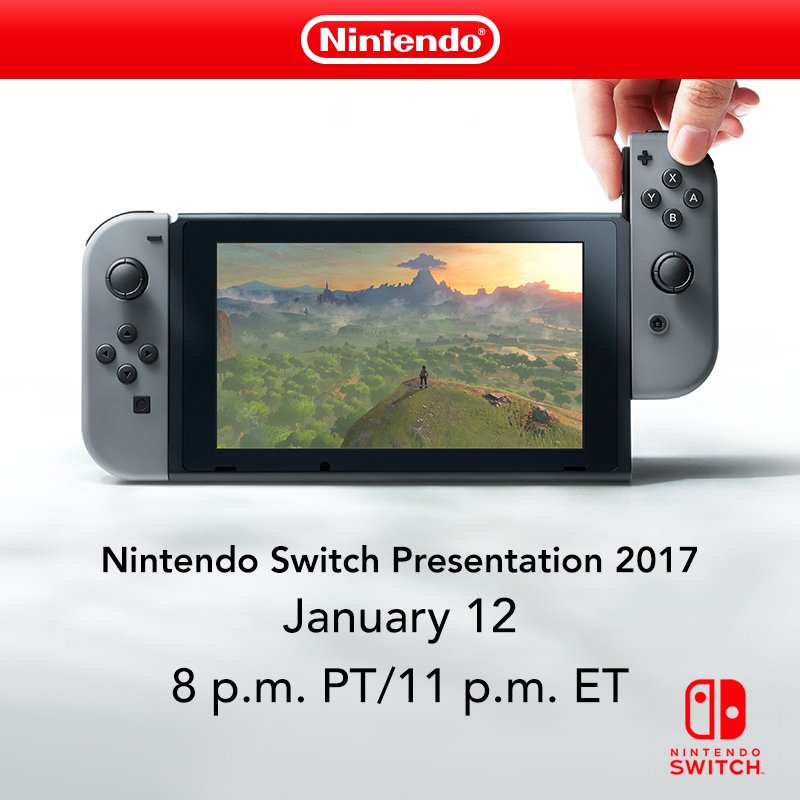 ---
Nintendo will be holding a livestream featuring more details on the upcoming Nintendo Switch console. If you are interested in watching this event and want to discuss what you think they will be talking about then join us as we count down the days.
Personally i'm curious what the price point will be and what games will launch on the system. What details are you hoping Nintendo talks about? Have you decided on buying the Switch yet or do you remain unconvinced?
http://www.nintendo.com/switch/
https://mobile.twitter.com/NintendoAmerica/status/808584359901069312
You will need to sign in to join this event.
---